Bella M – Boudoir Photographers Victoria BC
4th July 2017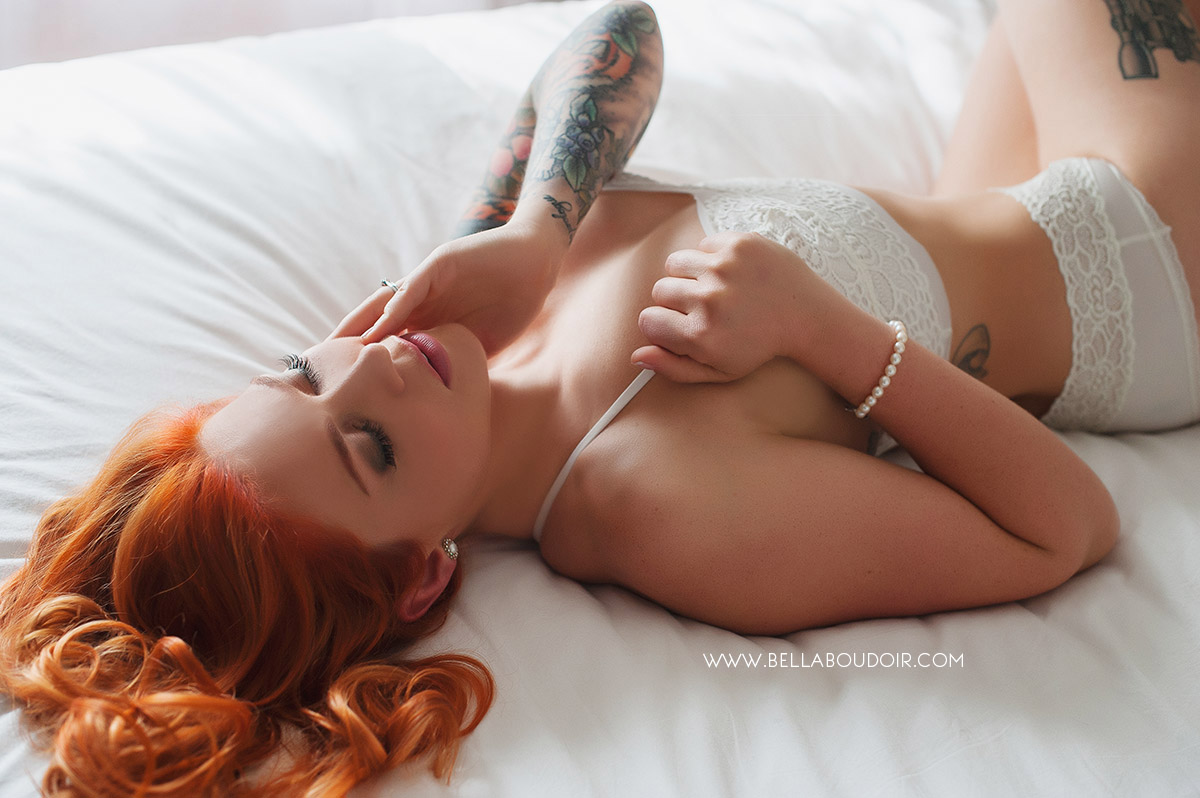 "I wanted to mark this year of my life in a way that wouldn't be easily erased from memory. It is the last year of my twenties and I just recently got married. I am so proud of where I am and who I am – my life is wonderful and I wanted images that celebrated me in all my glory!
The studio was very simple, comfortable and elegant. I settled into my makeup session with a cup of peppermint tea and good conversation with the makeup artist. Karen created a very casual atmosphere that encouraged my pulse to slow down while simultaneously being professional and proficient. I had never done anything like this before (even my wedding photos were 99% candid), so posing in front of the camera was out of my comfort zone and completely foreign. Karen's instructions and instincts were smooth, stylish and seamless.
Although some positions were surprisingly hard to hold, the time flew by fast! My favourite part was how many times Karen and I laughed during the session. Lying pretty much naked on a strange bed while someone you've known for an hour takes your picture is not really breeding ground for comfortability and ease, but somehow, she made me relax fast and picked up on my silly playfulness. I have never felt so comfortable with the uncomfortable!
Seeing the finished product…. wow! I was blown away! I am already a confident person and love myself in all aspects, but these images really captured parts of me I am not as familiar with. It was exciting to see my sexy side caught on camera. To see my vulnerability and my femininity. My husband can't believe the finished product. He has an image as his iPhone lock screen and brags to everyone who will listen – "Check out my super gorgeous wife!
Do it. All you've got to lose are your clothes ;)" ~Bella M / May 2017