Boudoir Studio Victoria, BC | Dark Etherial Styled Shoot
2nd December 2019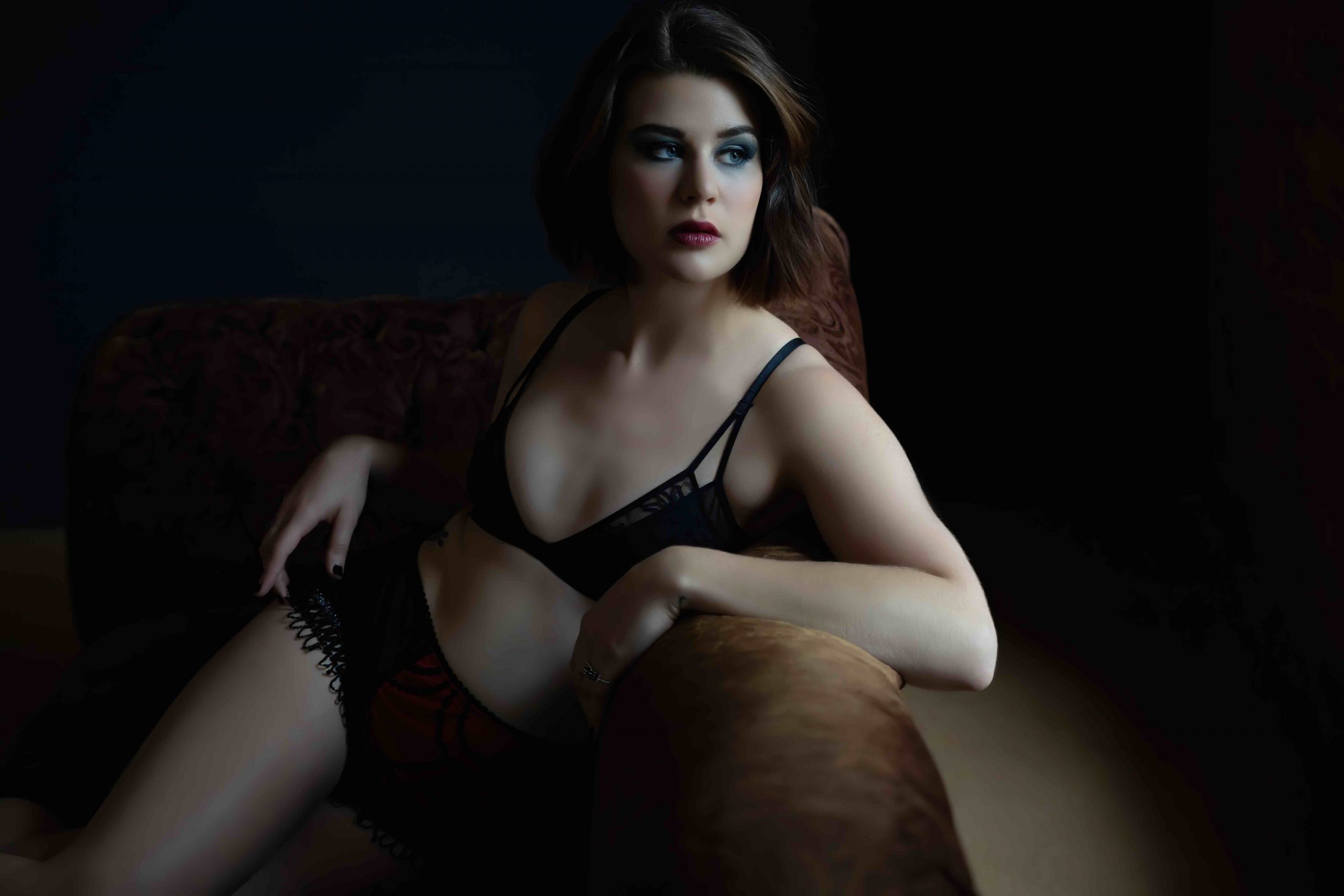 Boudoir Studio | Victoria, BC | Dark Etherial Styled Shoot
Inspired by Halloween, I decided to go for a darker vibe than normal with last month's moody styled shoot at the Bella Boudoir Studio in Victoria, BC.
Candles, laces masks, and (of course) sparkles all helped to enhance the etherial looks.
For the first look, Nicole Murray and myself styled Bella E in a silky black slip and gemstone crown. The makeup look consisted of a dark smokey eye and dark lip. Wanting to still focus on the boudoir style of the shoot, we took a traditional vampire look and made it much more glam!
To switch things up even more we styled the Bella Boudoir bed with luxurious black sheets. These sheets are on hand in the studio, so if you are looking to break away from the usual white I am more than happy to oblige! For this setting, we styled Bella E in some simple and sexy black lingerie while keeping the same smokey makeup look.
The next look was definitely one of my favourites! Bella E was styled in the most gorgeous black body suite and butterfly mask. It was pure magic and mystery! Also, black body suites never fail to be so flattering on absolutely everyone.
Last, (but certainly not least!) Bella E transformed in the most glamorous…fairy, ice queen, good witch? We can't decide! Bella E wore one of the dresses that we currently have in our client wardrobe. Covered in rhinestones and glitter, it makes everyone look like a princess! This dress photographs so well and catches the light absolutely perfectly. For this makeup look, Nicole got creative and created the most mesmerizing silver eye look with a pink neutral lip. We couldn't get over how perfectly the silver turned out!
I absolutely love shoots like this as they give me a chance to get creative and try something new! If you like any of the looks of elements in this shoot, don't be afraid to ask if you would like to incorporate them into your shoot! I am always excited to try something different.
Photography: Juliana Wigmore for Bella Boudoir
Hair & Makeup Styling: Nicole Murray