30th September 2019
Are you growing your Boudoir Photography studio? Choosing furniture that you can effortlessly pose on is hard! Furniture is expensive! But having a few key pieces in your Boudoir studio will really help maximize you space without breaking your budget. I recommend checking out secondhand shops or online classifieds before you go into any furniture […]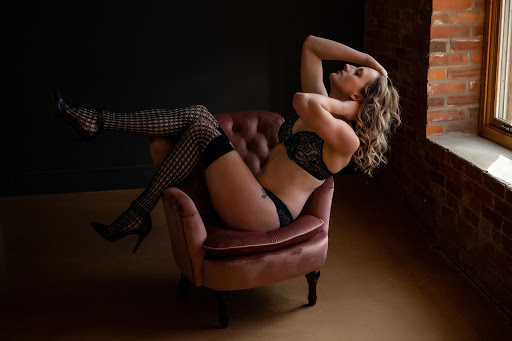 Are you growing your Boudoir Photography studio? Choosing furniture that you can effortlessly pose on is hard!
Furniture is expensive! But having a few key pieces in your Boudoir studio will really help maximize you space without breaking your budget. I recommend checking out secondhand shops or online classifieds before you go into any furniture stores. (You never know what you might find)!
A bed with a headboard and footboard: This is a must-have item for your Boudoir studio, and I definitely suggest investing in a headboard and footboard with your bed. The are so much more versatile than just the bed alone.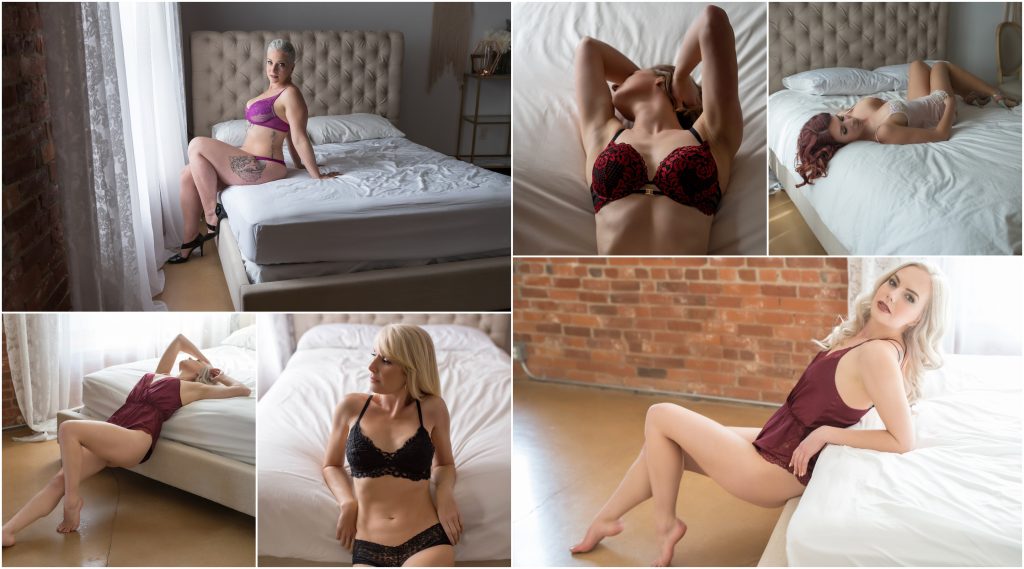 A few tips:
Having the bed elevated on the footboard allows you to use the footboard in posing.
Show off long hair by posing them with their hair over the side of the bed.
Having your bed off the ground will save your back! Bending over people constantly to get the shot is hard on your body.
You can use the headboard to help your clients sit up straight, thus ensuring good posture in seated poses.
You can also headboard to rest the model's hands/arms on in posing for bum shots.
Feet up on the headboard makes for a classic pose!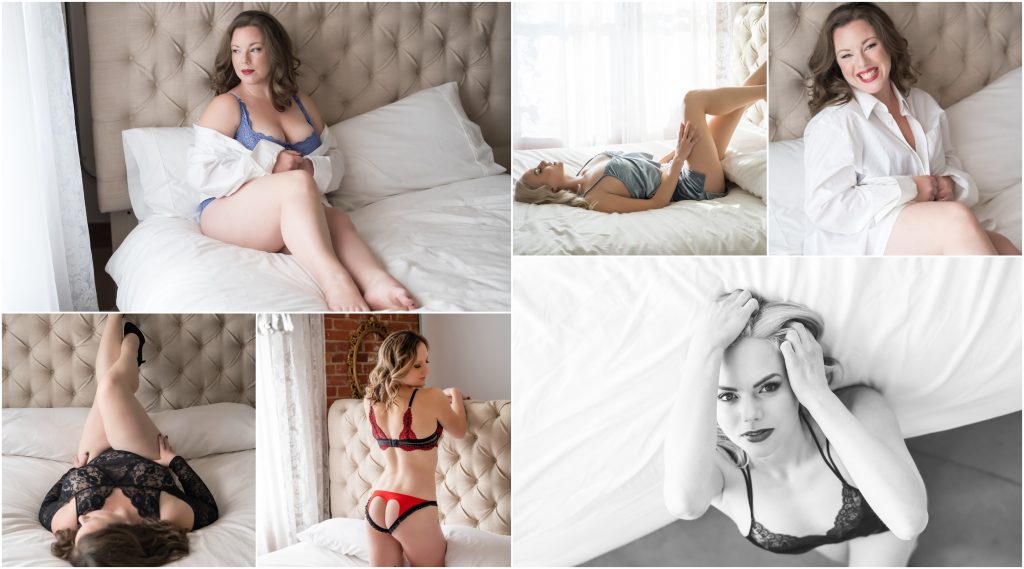 A chair with arms: So useful for posing clients in reclining positions!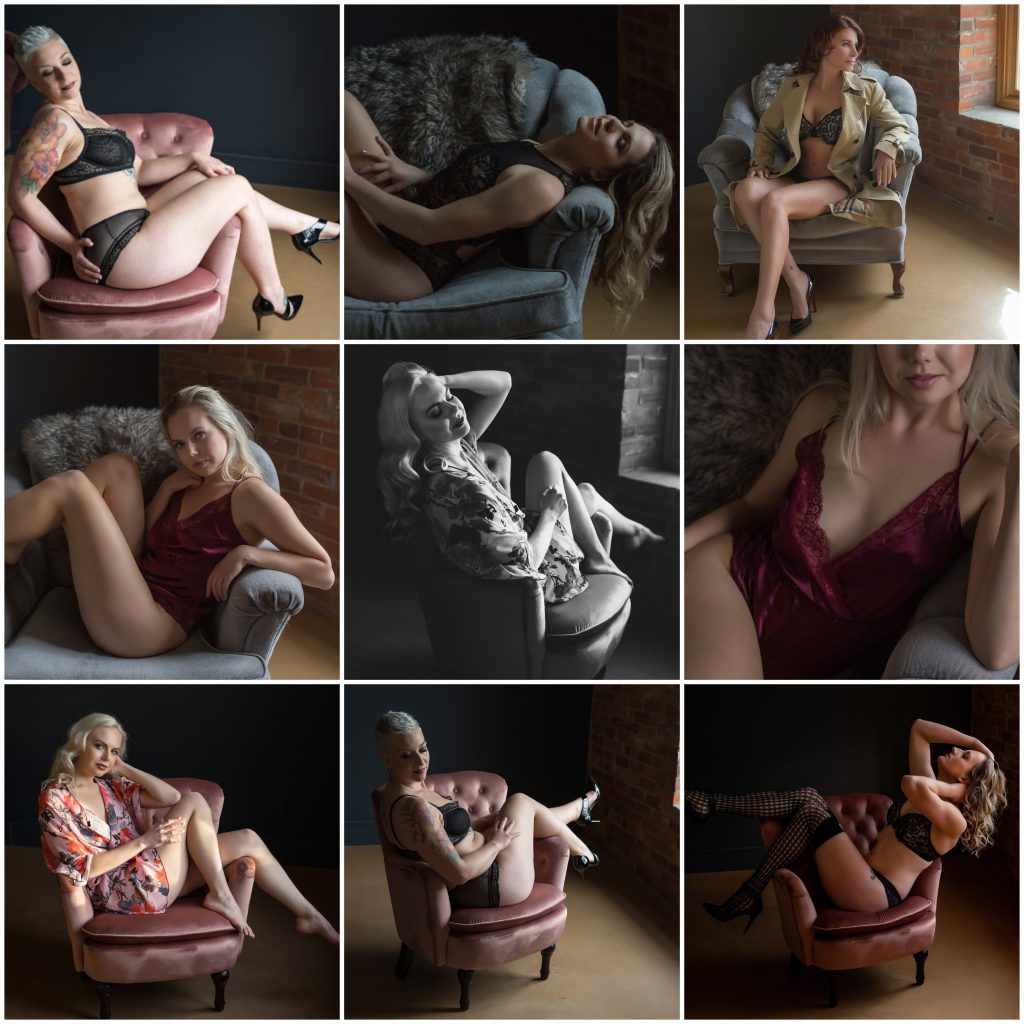 A chair without arms: Can do some dramatic angular posing and fun bum shots!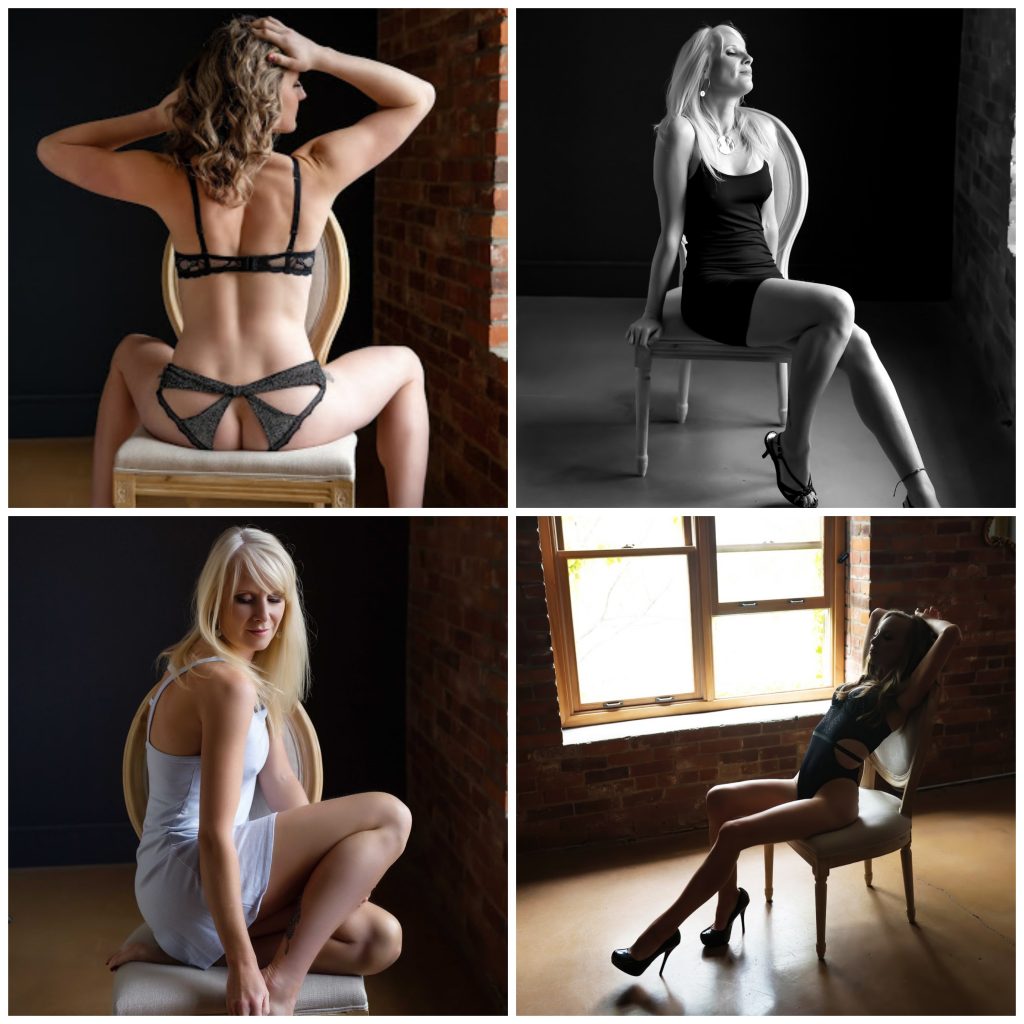 A couch with arms is also a great option! Here are a few examples of different poses:
A few tips:
Couches are perfect for elegant sitting, reclining, and (my personal favourite) "mermaid" poses!
They can also be used for a bum shot that always sells at my studio (see examples above).
Keeping your furniture on felt pads or wheels will ensure you get the most out of what you buy because you can move it around to suit the space, and pull some pieces in for some shots and move other pieces out for other shots.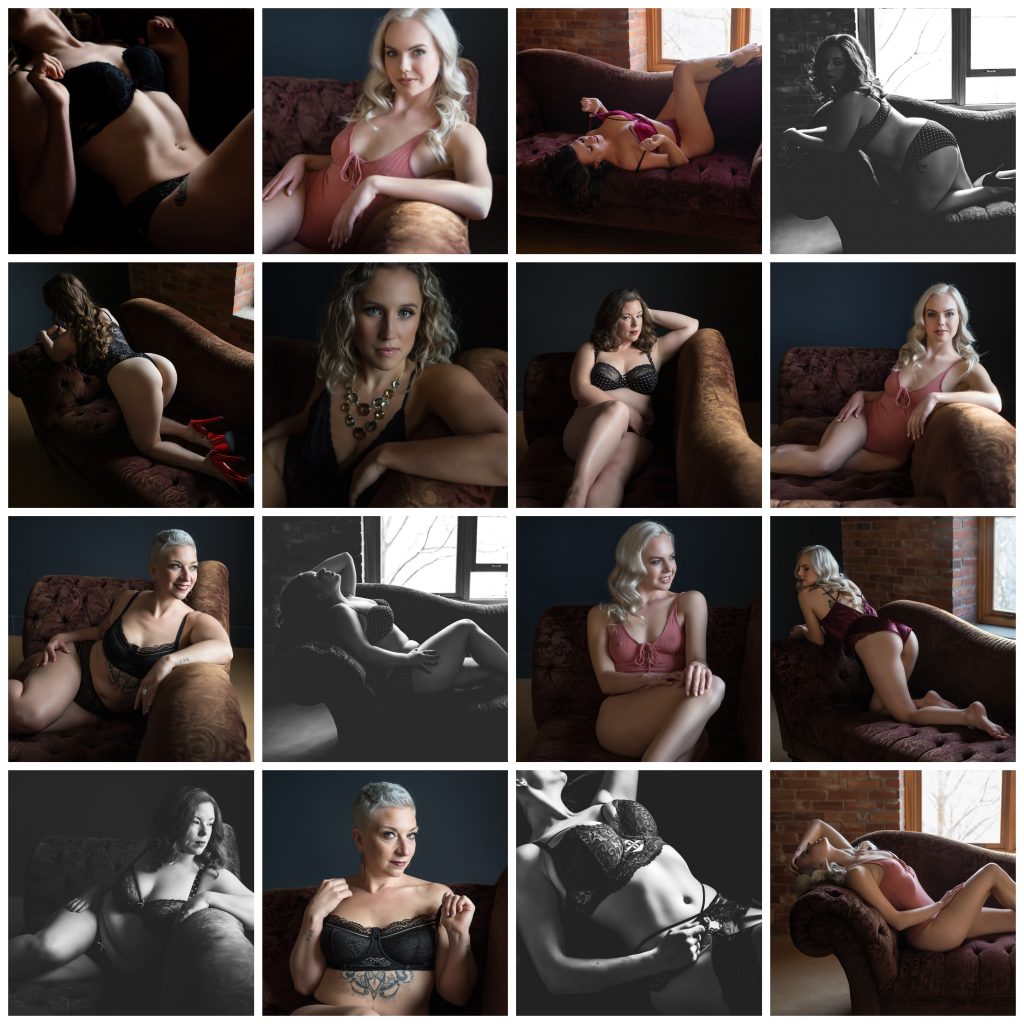 Happy shopping! xoxo
~ Juliana, Head Photographer & Business Owner at Bella Boudoir