Victoria BC |Sexy Halloween-Inspired Outdoor Fantasy Boudoir Session |Bella J
18th October 2019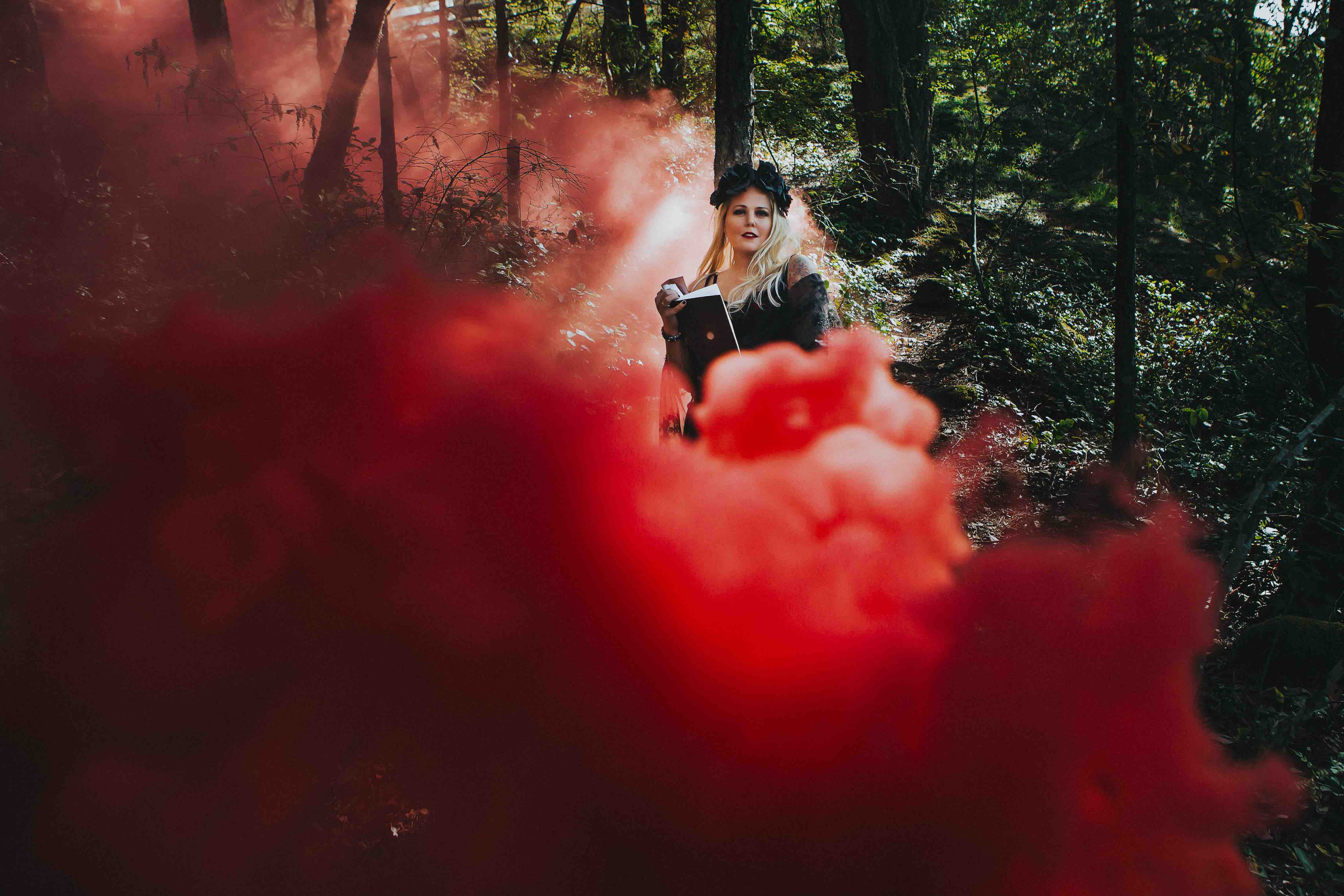 This is part 2 of the session I recently did with Bella J. You can find part 1 here. We wanted to do a sexy Halloween-inspired/Witchy/natural outdoor portrait session, and we got a gorgeous sunny autumn day recently in Victoria, BC to do it.
Like most things in life, you can be as simple or as elaborate as you want when styling a session.
You really don't need much for a successful boudoir session, as long as you understand the basics of consent, posing, what your client thinks is sexy. Listening to your client to figure out what they want to get out of their session is so important to getting the shots your clients will LOVE.
Bella J was up for anything, so for this part of the session, we did focus a little more heavily on the styling, and we captured some stunning images of her.
First of all…
we hiked into the forest with WAAAAAAY too many props for our session, but it was so hard to choose that I just brought everything! Next time, I would sacrifice variety for ease of transport though, just sayin' (lesson learned – my bags of props were HEAVY hiking up those hills!).
I have a gorgeous white dress from local designer, Reclamation, who are famous for their one-of-a-kind vintage lace dresses that we used for one of the looks. I also thrifted a few additional pieces and bought a little black lace (you can never have too much black lace – amiright? – to add to the looks for the session. The main look we focused on had a strong Little Red Riding Hood vibe and Bella J nailed it.
This is such fun time of year and I really wanted to do something a little different. I also have a few old items gathering dust that I never get to use (ie. smoke bombs) that I was itching to finally try out.
When she saw the photos…
She said, "OMG, these are amazing! You did such a great job making me look my best. I'm totally comfortable with you sharing ANYTHING from the session". Bella J was so fun and easy to work with that our time together just flew by. She is truly a beautiful soul, inside and out.
Interested in booking a Portrait or Boudoir session? I'd love to chat about what you have in mind for a session. Get in touch with me at boudoirvictoria@gmail.com.
Photographer: Juliana for Bella Boudoir, Victoria BC
Hair & makeup styling: Bella J did her own